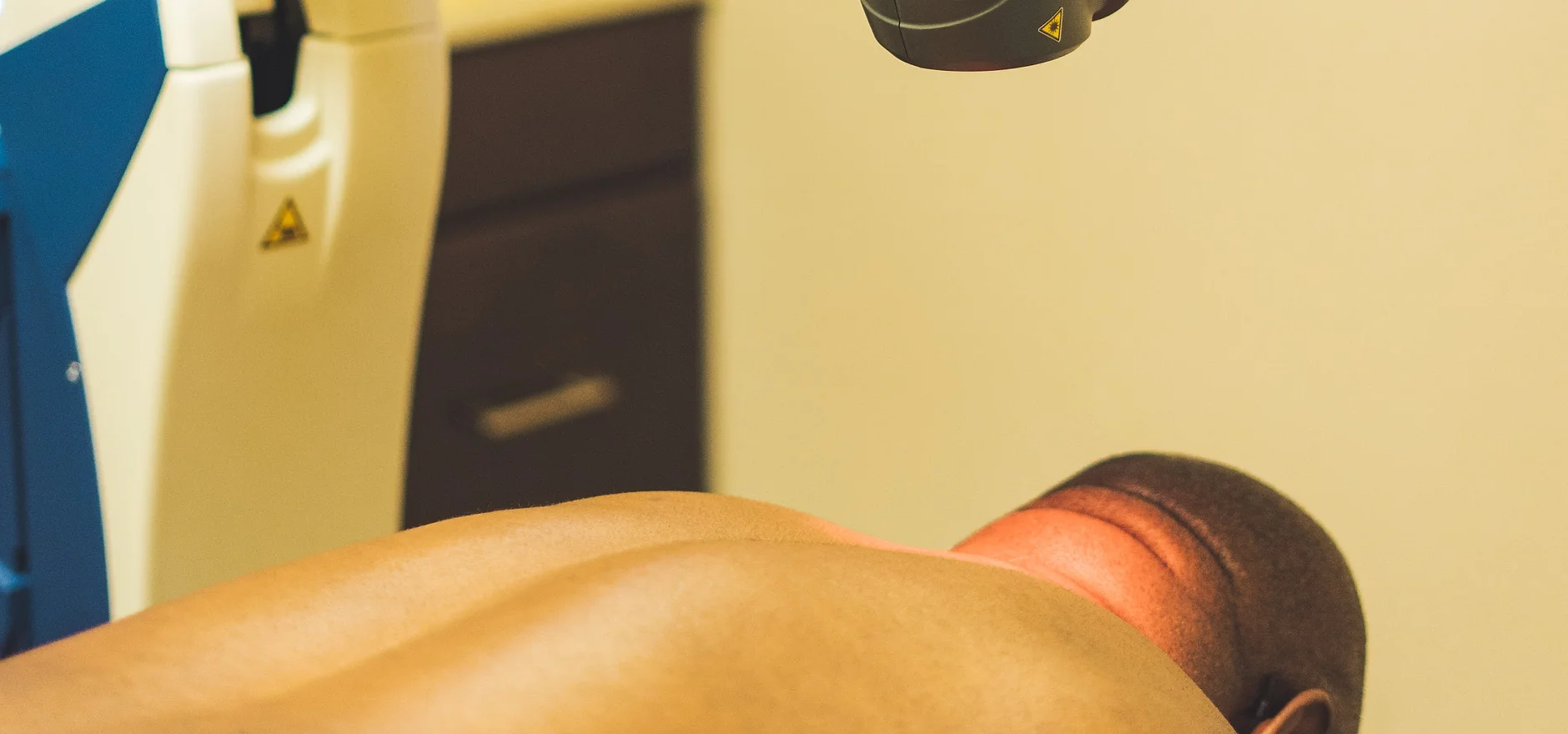 CUTTING EDGE LASER
The M6 Therapy Laser is a robotized multi-target device designed to treat patients suffering from pathologies affecting a wide area, and to perform automatic applications. The distinctive feature of the M6 Laser is the innovative multi-target functioning.These special lasers have a Multiwave Lock System (MLS), which is a fast, safe and painless way to address a local area of injury. Thanks to the features of the exclusive MLS multi-diodic optical group, a wide area is treated instantaneously helping to produce an immediate response of the treated tissues. The results are better and faster than with the scanning modality of traditional laser therapy products.
The cutting-edge lasers offered at Bloch Wellness are Class IV Continuous Wave Diode Lasers. This Laser therapy specifically uses light energy 808 and 905 NM wavelengths, for tissue healing and pain reduction.
We use the M6 Artificial Intelligence (AI) Laser at the Long Beach, California and Orange County, California locations. And the portable, non-AI laser, is used onboard Bloch's Mind Body Roll mobile fleet. The M6 Laser is the only AI Laser on the market.
Who it helps?
Laser therapy provides topical heating for the purpose of elevating tissue temperature for the temporary relief of muscle and joint pain and stiffness, arthritis pain, muscle spasms, the temporary increase in the local blood circulation, and promoting relaxation of muscles. Many patients feel significantly better in just a few treatments.
Benefits of MLS Laser Therapy include:
Anti-inflammatory

Analgesic

Accelerated tissue repair and cell growth

Improved vascular activity

Increases metabolic activity

Trigger and Acupuncture points

Reduced fibrous tissue formation

Improved nerve function

Immunoregulation

Faster wound healing

Non-surgical treatment

No known side effects

Painless and non-invasive

Drug-free

Rapid relief of pain

Timely healing of sprains & strains

Rapid recovery of the structural integrity of injured regions

Rapid resolution of swollen areas

Immediate improvement of local blood circulation

Rapid repair of superficial injuries, such as wounds and ulcers
MLS Therapy treats the pain and inflammation associated with:
Neck and back injuries

Sciatica

Postsurgical recovery

Spinal Stenosis

Herniated or degenerative discs

Arthritis and Bursitis

Spondylosis

Sprains and strains

Work/Sports injuries

Knee conditions

Plantar Fasciitis

Neuropathy

Hematoma/bruising

Tennis/Golf elbow

COVID Long Hauler Lung complications

And more
Get in touch today and get involved with our cause.